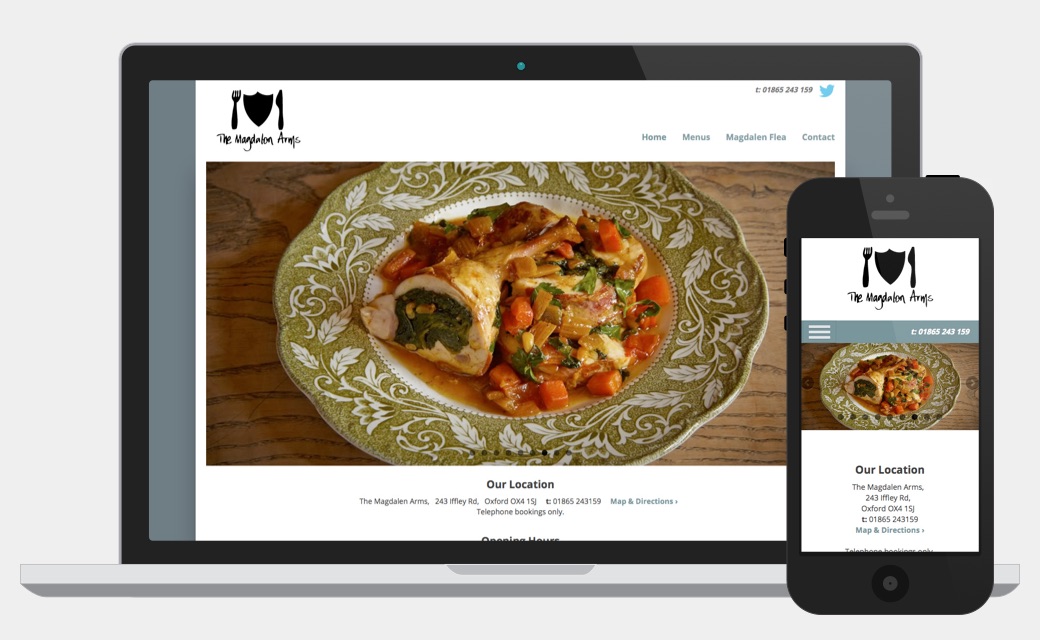 The website I designed for The Magdalen Arms Pub in Oxford has just launched, it's one of the last design jobs I developed whilst working at Ehaus.

I previously designed a website for the award-winning London gastro pub The Anchor & Hope last year with a view to developing websites for their sister venues including Great Queen Street Restaurant and this one for The Magdalen Arms which are both now live.
To maintain continuity between the businesses the design interface is essentially the same, although different colour palettes distinguish them from each other.
Once again we've used some fantastic photography from Patricia Niven to showcase both the pub itself and the food menu. I can also vouch for the food having eaten at Great Queen Street a few months ago, it was absolutely fantastic and is every bit as good as it looks in the pictures.